You are here:
Activated!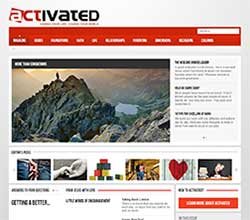 Activated is a monthly magazine that features articles by writers from around the world, many of whom are involved in active Christian service. Their personal experiences and insights from their walk of faith are the basis of the Activated message:
Connecting with God in our daily lives, for He is the source of love, happiness, peace, freedom, and the best that life has to offer.
Activated has been published monthly since 2001. Featured themes cover many spiritual and practical aspects of life.
Activated has a regular circulation in 10 languages -- English, Spanish, Portuguese, Italian, Romanian, Croatian, Hungarian, Russian, Chinese, and Japanese. Selected issues have also been published in 18 additional languages.
Anchor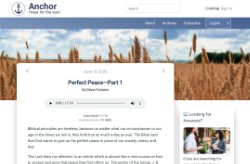 Anchor, a subscription-based devotional site that provides material that assists people in their spiritual life and day-to-day interactions with others.
TFI Podcasts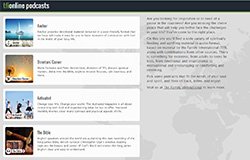 https://podcasts.tfionline.com/
The Family International podcasts, a wide variety of spiritually feeding material; from inspirational and motivational stories and anecdotes to words from Jesus specifically from His heart to yours on topics that relate to your daily life.
My Wonder Studio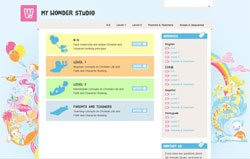 My Wonder Studio is dedicated to providing reading and learning experiences for children in the fundamentals of Christian faith and character-building principles from a Christian perspective.
The Family International Website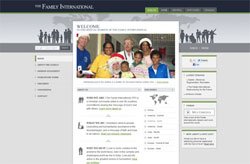 https://thefamilyinternational.com/
The Family International online presence. The Family International is an international Christian community committed to improving the quality of life of others by sharing the message of God's love, hope, and salvation, as well as providing assistance to those in need around the globe.